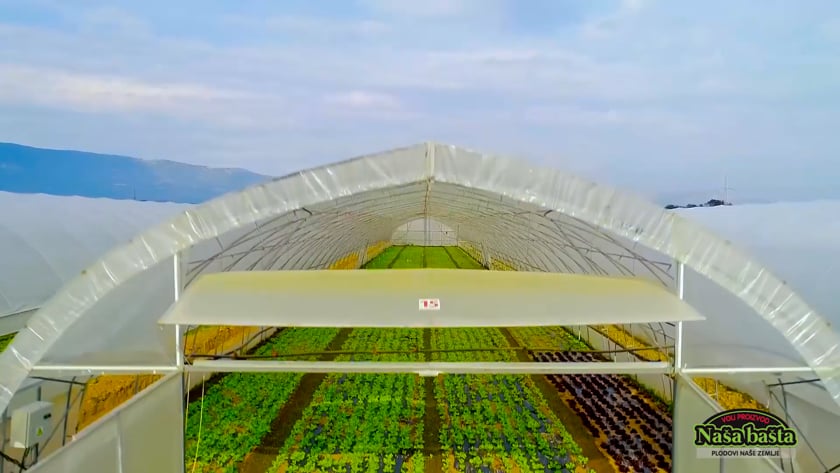 The Voli company rented a state-owned agricultural land in the village of Šas, municipality of Ulcinj, in 2017. This marked a step forward in the developing direction, launching investments in the primary agricultural production.
The goal is to offer consumers products from our own fields and reduce the import of agricultural produce from abroad through a planting plan, allowing consumers to get fresh fruit and vegetables directly from the production area on the retail shelves.
Voli's property in Šas covers 70 ha, around 65 of which is arable land, while the rest consists of canals, rocky ground and inaccessible, unproductive areas. The land is rented for a period of 15 years, while another 15-year lease extension relates to Voli's investments in processing facilities on this land. Aside from the Logistic Redemption Center for the purchase and distribution of agricultural produce, Šas itself boasts a redemption center for producers from that part of Montenegro. Voli's produce from Šas, under the name of 'Naša Bašta' ('Our Garden'), has been on the market for a whole year, during which time it earned the trust of many consumers. The main goal is to reduce the use of chemicals to a minimum, making the produce distinctive in taste, smell and freshness and not the perfect shape of fruits – bringing it as close as possible to home-made production. It is impossible to work such large surfaces without protective means, but using minimal amounts of pesticide has proven to help control the plants' health while successfully defending them from pests. Consumers receive high quality produce that smells and tastes as if they picked it from their own gardens.
Voli's estate in Šas covers an area of 70 ha, of which about 65 ha is arable agricultural land, while the rest consists of inaccessible and unsuitable areas for cultivation.
See a list of fresh produce from the Voli estate in Šas . Stay up to date with available Naša bašta products at any time of the year.
Domestic production on Voli's estate in Šas implies minimal use of chemical agents, which makes the products from the "Naša bašta" brand recognizable by their taste, smell and freshness. The consumer has seasonal, domestic and healthy products available throughout the year.